Healthy Fundraising USA™

"Healthy Fundraising for Healthier Kids"



Partners For Healthy Kids™, Healthy Fundraising USA™  and The Health Card™  are trademarks of Partners For Healthy Kids, Inc

© 2003-2005 Partners For Healthy Kids, Inc.   All rights reserved

Brochure Order Taking Fundraising Program

Our most popular fundraising program.  Simply have your group take orders using our beautiful color catalog showing all the bears.  We provide you everything you need (3 Part Order Forms, Collection Envelopes and a catalog for every participant).  With our personal support and easy to follow coordinator instructions that will guide you from start to finish, we will help you achieve and even exceed your goals.

50% Net Profit!   Guaranteed!!!!!

No Minimum Order and Free Materials!

Incentive!!! One FREE BEAR for every 15 bears sold per participant

Free Shipping! (Continental US)

Free Sorting! (For Every Participant!)     

On-Site Fundraising Program

Having a festival, bazaar, feast, or simply prefer etc?  You can purchase any quantity or variety of bears to sell at your special event.  We will ship all On-Site fundraising orders within 24 hours. Remember, we have NO MINIMUM ORDER!  Shipping charges apply to orders under 36 total pieces.  Beary Thoughtful' "Gifts for those you Appreciate" ® are perfect for ALL OCCASIONS (birthdays, banquets, holidays, etc.).

Custom Bear Program

Create your own custom bear for your school, group, organization etc.!  Our bears are perfect for any organization or group for Fundraisers, Corporations (Create Brand Awareness), Non-Profits, Special Events, etc.

Choose from over 200 fabric and Ribbon colors.  Your logo/graphics can be embroidered on the chest, foot and/or back of the your Custom Bear. Personalize the hangtag, with your graphics and information.   Minimum order is only 300 bears. A 50% deposit is required after sample approval and delivery time is approximately 60-75 days. Balance due before delivery.

Custom Hangtag Program 

Your group is too small to order 300 customs bears?  Design your own custom hangtag to attach to the styles we already have in our catalog.  Custom hangtags with your logo, graphics and information are an excellent way to customize your bear.  We'll make your custom hangtags, and you select the stock bears from our catalog.  Minimum order is just 100 bears (mix and match any styles from our catalog!), plus hangtag cost.  Great for sports teams, bands, schools, bowling leagues, holidays, etc.

Ongoing Fundraising Program 

Raise money all year long with our bears. Beary Thoughtful' "Gifts for those you Appreciate™" bears are perfect for ALL OCCASIONS (birthdays, banquets, holidays, etc.).  Christmas, Valentine's Day and Easter are perfect opportunities for you to use our bears to raise money.  Let people know through email, your website, newsletter or any other means that they can order any bear at any time.  Remember, we have NO MINIMUM ORDER! 

Six Great Fundraising Options To Choose From

Fundraising for All Occasions!

Regardless of the option you choose, you can rest assured that our Beary Thoughtful® Bears are of the Highest Quality, Unique, and Last Forever!  Our bears "sell themselves"

– The easiest fundraiser you will ever do! –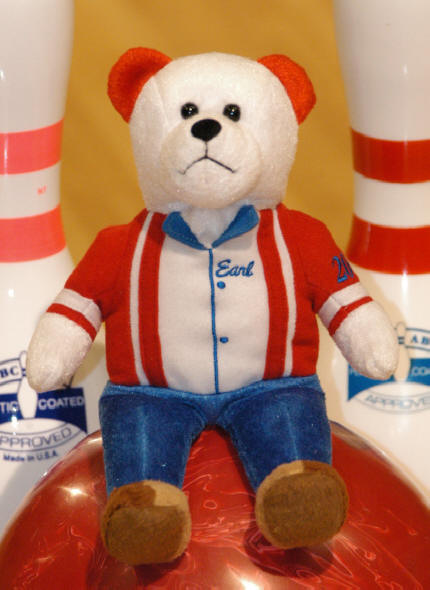 Click the picture for a larger view of the front and back of the bear

Partnership Program

Partners For Healthy Kids™ recognizes the need to support the Family, the Community, and to Salute our Military. Our mission is to support Local and National organizations, increase community awareness and to further impact those organizations that reinforce community involvement.

One example of our support is the sale of "The Eagle's Tear" print.  All proceeds from the sale of the Eagle's Tear go to Charity. 

Through our Partnership Program, we will design, develop and help market the Partnership Bear where proceeds from all sales benefit the organization. We will promote the charity at conventions, on our website, and feature the Partnership Bear in our catalog.

We are seeking other companies and organizations, to support and promote charities through our Partnership Program

For more information Contact Us:

1-888-259-6876