Sample Fundraising Profit Potential:

Each fundraising participant can easily sell 10 containers.

Number of participants:


    20
Containers sold per participant:

10








----------
Total containers Sold



  200
Profit per container sold:


  $?.00








----------
YOUR TOTAL PROFIT!   

$?????


For more information Contact Us:

1-888-259-6876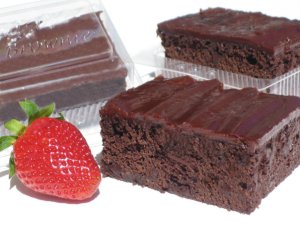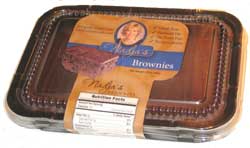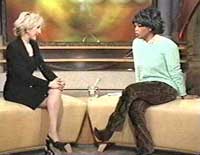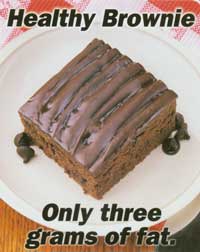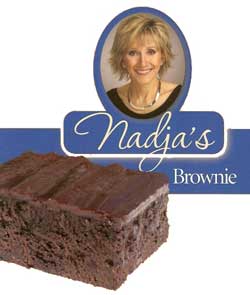 First time available

for fundraising!

Decadent, Delicious

and Healthy!

A Scrumptious and Profitable Fundraiser!

Nadja's Brownie fundraising program makes a terrific fundraiser by itself, or you can choose a tag program to run with it.  Either way, your supporters are sure to enjoy this scrumptious, healthy treat, while helping you earn BIG PROFITS!

When you run a Nadja's Brownie Fundraiser, you get:

A delicious, healthy brownie treat everybody loves!

FREE selling kits for all sellers

FREE promotional materials to boost your sales

FREE Delivery (low minimums)

Unique to the fundraising, Nadja's Healthy Brownie is an appealing alternative to traditional "Junk Food" fundraising. 

Quality is 100% guaranteed

Retail price for each container is only $??.00

Nadja's Brownies are sold in handy resealable containers

Personal fundraising consultants to help and guide you every step of the way

To insure freshness and safety, we cannot accept returns on food items

Most people enjoy Brownies. Brownies are a top-five favorite dessert with consumers!

Consumers are demanding healthier foods with indulgent flavors and a rich, homemade taste!

Nadja's Brownies taste GREAT!!!

Nadja's Brownies are a HEALTHY-GUILT FREE treat the entire family can enjoy!

Now your supporters have a healthy, convenient way to buy them.

Why Nadja's Brownie Fundraiser Will Be A BIG Hit!

Call 1-888-259-6876 now, for additional information or to get started TODAY!

Nadja's Brownies will maximize your fundraising success!

HEALTHY, GREAT TASTING BROWNIES!

Unique to fundraising, Nadja's Healthy Brownies are an appealing alternative to traditional "Junk Food" fundraisers.

Our moist and delicious, ready-to-eat, frosted, chocolate chip Brownies meet the Competitive Food Guidelines of the Alliance for a Healthier Generation.  The brownies are:

Only 145 calories per serving

Contain no preservatives, artificial coloring or fillers

Partially sweetened with pureed fruit

Less than 3 Weight Watcher Points™

A delicious source of dietary fiber

A healthy way to satisfy your chocolate craving

Conveniently packaged in 64 Pre-Cut Portion Controlled Servings.  Just thaw & serve!

Long Shelf Life - No Waste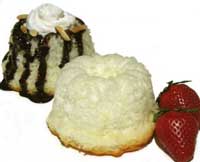 Coming Soon! 

Nadja's Petite Angel Cakes.