Paper or Plastic?

Say NO to both

Say YES to

Environmentally Friendly Fundraising!

Partners For Healthy Kids™, Healthy Fundraising USA™  and The Health Card™  are trademarks of Partners For Healthy Kids, Inc

© 2003-2008 Partners For Healthy Kids, Inc.   All rights reserved



For more information Contact Us:

1-888-259-6876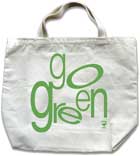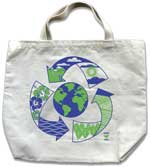 Did You Know?

Plastic bags kill over 100,000 birds, whales, seals & turtles per year

Plastic Bags are the #1 litter problem worldwide & only 1% are ever recycled

The U.S. uses 100 billion plastic bags annually, consuming about 12 million barrels of oil

A million plastic bags are used every minute worldwide; that's over 500 billion bags per year polluting our planet

Plastic makes up 80% of the volume of litter on land and 90% of floating litter in our oceans

Plastic bags are NOT biodegradable and can take up to 500 years to decompose--eventually they break down into tiny toxic bits polluting our soil, rivers, lakes and oceans.

Paper Is Not Any Better

In 1999, 14 million trees were cut to produce the 10 billion paper bags Americans used

It takes 4 times more energy to manufacture a paper bag as it does a plastic bag

Paper bags generate 70% more air pollutants and 50 times more water pollutants than plastic

The Solution?

This Season's Hottest Fundraiser! Reusable Earth-Friendly DODO BAGS®

         Tote &  Grocery Bags

Light & durable (holds up to 40 lbs)

Machine washable, reuse over & over

Choose from 8 fashionable designs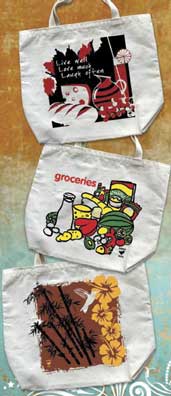 Customize your bag with your group's name, logo, colors and message!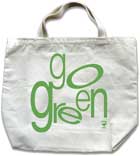 What a terrific way to show your community how your group cares about the environment and one of the things you're doing to help!

Teachers, students, administrators, and parents can teach environmental responsibility with this product, and at the same time raising much needed funds for their organizations.

Going "green" is quickly becoming a lifestyle trend!  Consumers are becoming more concerned about the environment and want to do their part.  The use of canvas bags is quickly catching on!

Minimum order of only 100 bags!