Health Care-Toons Calendars

A unique Healthy Fundraising program, promoting everyday WELLNESS at school, work or at home!

What is a Health Care-Toons Calendar?

For more information call:

1-888-259-6876


Partners For Healthy Kids™, Healthy Fundraising USA™  and The Health Card™  are trademarks of Partners For Healthy Kids, Inc

© 2003-2005 Partners For Healthy Kids, Inc.   All rights reserved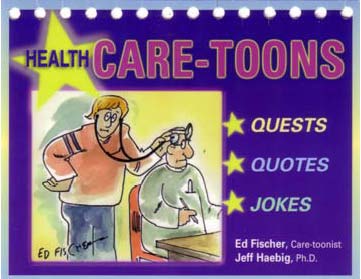 Sample pages - Click  to enlarge

Fundraising Discounted price of only $5 each

Sell each calendar for $10 or more

Low minimum order of only 1 box (34 calendars)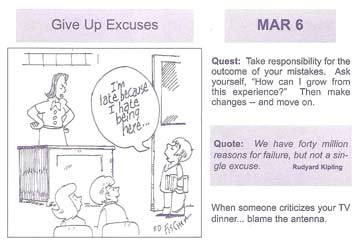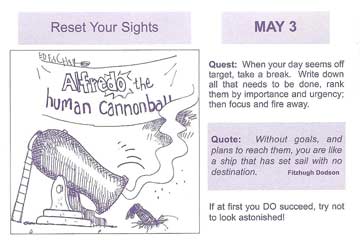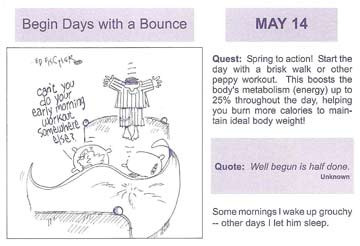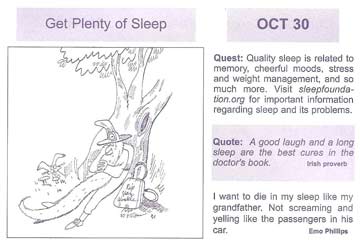 Topics included exercise, nutrition, relaxation, stress and feeling management, humor, self-worth, communication, environmental sensitivity, optimism, creativity, drugs, tobacco, safety, medical self-care and much more. 

The calendar can be used by itself or part of wellness promotional programs to inspire higher well-being.  Fun and friendly -- insightful and delightful – the Health Care-toons Calendar appeals to all ages.

A Perpetual, spiral-bound, desk-top calendar

Provides years of daily wellness quests

Each quest has an inspirational quote, joke, and cartoon

Designed to get people laughing, talking, and enjoying daily health practices.

Calendar:

Has perpetual dates that you can use year after year!

Quest:

A suggestion, challenge, goal, action step that can lead to success!

Inspirational Quote:

Words of Wisdom, motivation and inspiration from success people throughout history!

Joke & Cartoon:

A little humour and a good laugh to lighten up the day while reinforcing positive success principles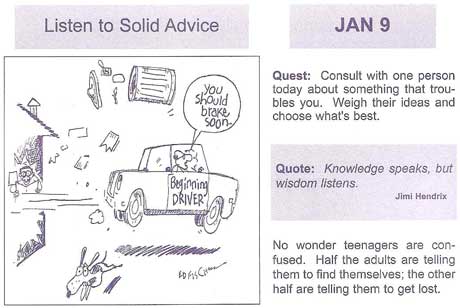 Calendars can be sold year round, as only months and dates or printed on calendar (no years)