Partners For Healthy Kids™, Healthy Fundraising USA™  and The Health Card™  are trademarks of Partners For Healthy Kids, Inc

Alliance for a Healthier Generation™ is a partnership between the American Heart Association and the William J. Clinton Foundation.

© 2003-2008 Partners For Healthy Kids, Inc.   All rights reserved



For more information Contact Us:

1-888-259-6876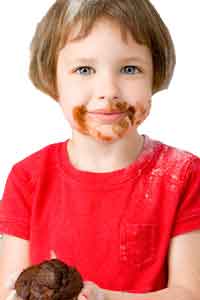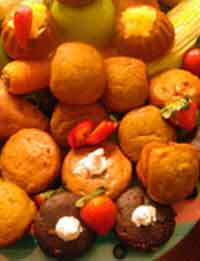 First time available

for fundraising!

A Delicious & Healthy Snack Fundraiser!

Only 130 - 150 calories per muffin

Have less than 4 grams of fat

A delicious source of dietary fiber

Contain no preservatives, artificial coloring or fillers

Made with 100% Whole Wheat Flour

No bleached flour or high fructose corn syrup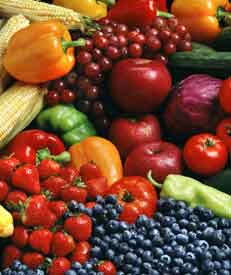 HEALTHY, GREAT TASTING MUFFINS!

Our moist delicious Muffins are made with fresh fruits and vegetables and all natural ingredients.

Each muffin provides one or more of a daily serving of bread, or  fruit and vegetables in accordance with the USDA Daily Nutritional Requirements.

All Muffins are baked with 100% Whole Wheat Flour and all natural ingredients.

We are a member of the School Nutrition Association.

Most people enjoy Muffins. 

Our Healthy Muffins not only make a healthy snack but a better, healthier alternative to sugary breakfast cereals

Consumers are demanding healthier foods with homemade quality and taste!

Our Muffins taste GREAT and are a HEALTHY-GUILT FREE treat the entire family can enjoy anytime of the day!

Unique to fundraising, our Healthy Muffins are an appealing alternative to traditional "Junk Food" fundraisers.

Not available in stores, now YOU can provide your supporters with a convenient way to buy them!

Why Our Healthy Muffins Fundraiser Will Be A BIG Hit!

When you run our Healthy Muffin Fundraiser, you get:

A delicious, healthy Muffin treat everybody loves!

FREE selling kits for all sellers

FREE promotional materials to boost your sales

Great value and competitive price

Muffins come individually packaged

Each box contains 9 delicious muffins

Can be frozen (encourages multiple purchases for increased sales)

A terrific alternative to traditional "Junk Food" fundraisers. 

Personal fundraising consultants to help and guide you every step of the way


Healthy, Never Tasted This Good!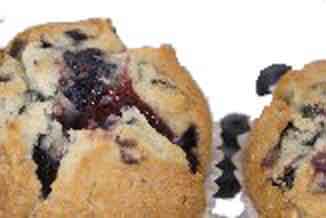 A variety of flavors

to please every kind of taste!

Very Berry Spinach Raspberry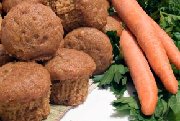 A Healthy and Profitable Fundraiser!

Our Healthy Muffin Fundraising program makes a terrific fundraiser by itself, or you can choose a tag program to run with it.  Either way, your supporters are sure to enjoy these scrumptious, healthy treats, while helping you earn BIG PROFITS!

Have Your Cake And Eat It Too!