Partners For Healthy Kids™, Healthy Fundraising USA™  and The Health Card™  are trademarks of Partners For Healthy Kids, Inc

© 2003-2006 Partners For Healthy Kids, Inc.   All rights reserved

For more information call:

1-888-259-6876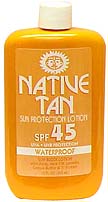 NATIVE TAN

SUN PRODUCTS

PROTECTION FOR THE

WHOLE FAMILY

Fourteen Great Products for every need

A.

Sun Tan Lotion SPF-15
B.

Dark Tanning Suntan Lotion SPF-4
C.

Regular Tanning Oil
D.

Max SPF-30
E.

Royal Tanning Oil
F.

Aloe After Sun
G.

Aloe Lotion with Vitamin E
H.

Baby Care SPF-25
I.

Triple Protection SPF-45
J.

Super Body Gel
K.

Thermonuclear Oil
L.

Kids Kare SPF-30
M.

Baby Care SPF-45
N.

Super Dark SPF-6
UNIQUE

DIFFERENT

SAFE

HEALTHY

NEEDED BY EVERYONE
Benefits of our Sunscreen Fundraising Program

UNIQUE: Be the first to promote sun safety and enjoyment

Sunscreen products that everyone needs

Great Value (at $5 each, they cost LESS than chain store pricing)

Risk Free Flier program -  no inventory.

FREE shipping and handling!

No Minimum Purchases Requirement

Something for everyone ( 14 items --  SPF 4, 15, 30, 45 )

Every customer will receive a buy 1 get 1 free coupon with each purchase. Your group will receive $1.00  for every coupon that is redeemed.

Great for teams or outside meetings.

Encourages children and their families to think and be SunSmart!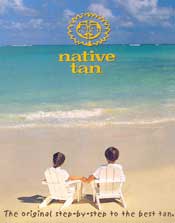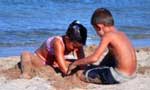 A

  B

    C

   D

  E

  F

    G

   H

  I

   J

     K

   L

  M

  N
Native Tan

UVA/UVB Skin Protection

& Sun Tanning Lotions