Emergency Preparedness Kits

Keep your family and supporters safe!

Partners For Healthy Kids™, Healthy Fundraising USA™  and The Health Card™  are trademarks of Partners For Healthy Kids, Inc

© 2003-2008 Partners For Healthy Kids, Inc.   All rights reserved



For more information Contact Us:

1-888-259-6876



Are You Prepared?

Fires, Floods, Hurricanes, Earthquates, Tornados, Blizzards or Power Outages can happen at any time.  When an emergency occurs, will you be able to survive the first 48-72 hours? 

U.S. Department of Homeland Security

Failing to prepare is preparing to fail. The likelihood that you and your family will survive a natural disaster, terrorist attack or other emergency depends on your level of readiness. We must all have the tools and plans in place to make it on our own, at least for a period of time, no matter where we are when disaster strikes.

The Solution?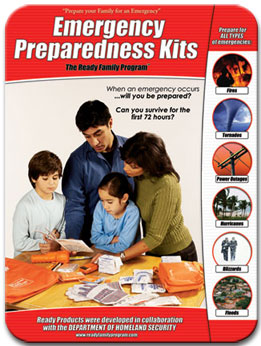 Ready Products™ were developed in collaboration with the DEPARTMENT OF HOMELAND SECURITY to help families prepare for emergencies by being better informed, making a plan and having the necessary Emergency Kit to survive.

With prices of items and kits ranging from only $16 to $45, now your family, friends and supporters have a simple and practical way to prepare for any kind of emergency!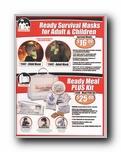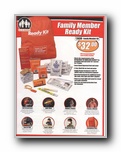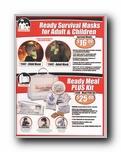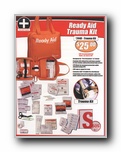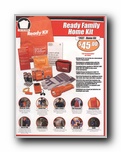 Page 2

Family Ready

Home Kit

Page 3

Family Ready

Aid Trauma Kit

Page 4

Family Ready

Survival Masks

Page 5

Family Member

Ready Kit

Page 6

Family Member

Ready Meal Kits

Click the pages below to view our catalog

Features & Benefits

50% - 60% Profit

FREE Shipping




FREE Sales Brochures
FREE Promotion Sheets


FREE Parent Letters
Professional consultant to help make your fundraiser a success!